Smart Suites. A happy holiday.
Lovingly cultivated vineyards pass by the window, while the balmy Italian air fills your lungs. Tall cypresses and palm trees reach up into the blue sky and adorn the landscape, where Alpine and Mediterranean charm blend together. In the background something sparkles like a bright sapphire: Lago di Caldaro/Kalterer See. Just a few metres separate you from your holiday happiness and from our Smart Suites in Kaltern. In the small but charming town of St. Josef am See we've created your holiday hideaway where you'll have time and space for the essential things in life. Leave your daily routine aside and book your holiday on the sunny side of life at the best rate.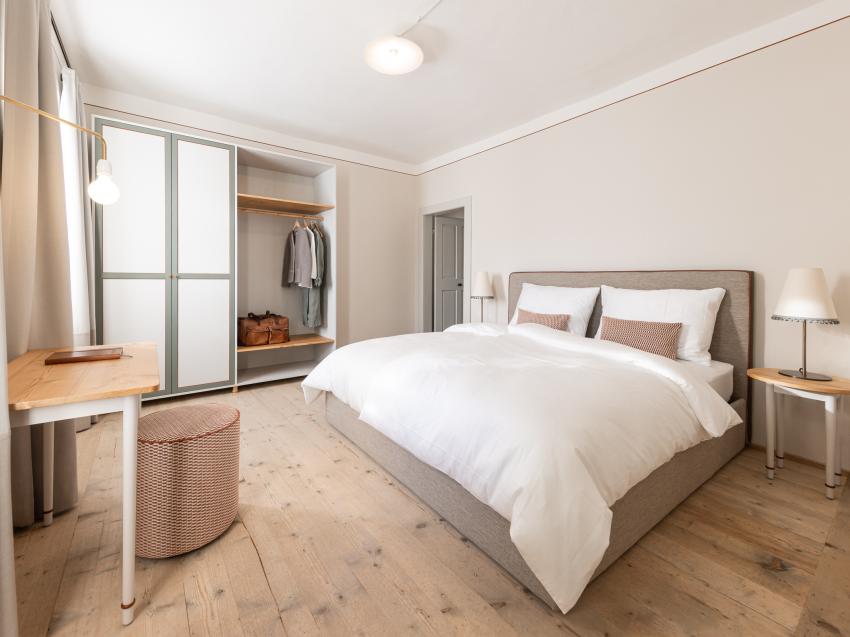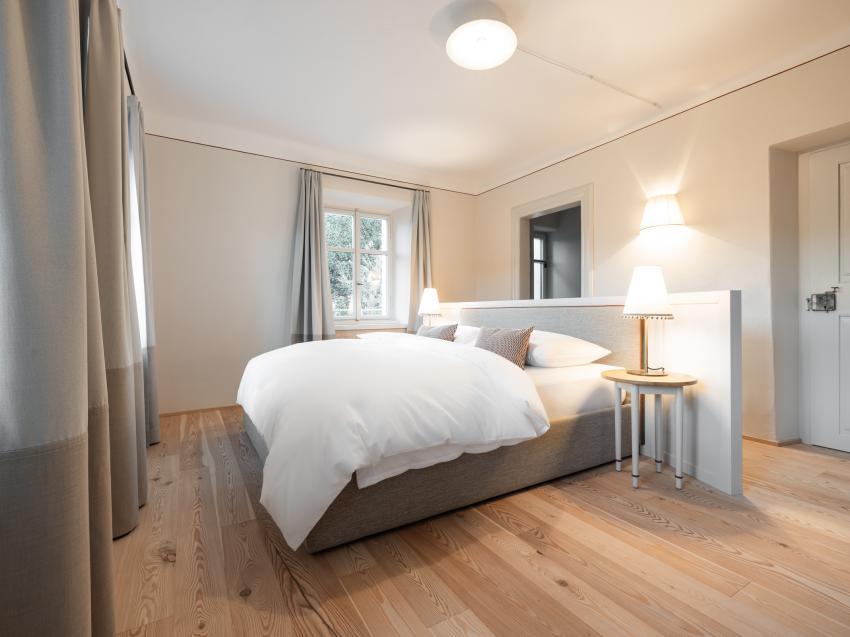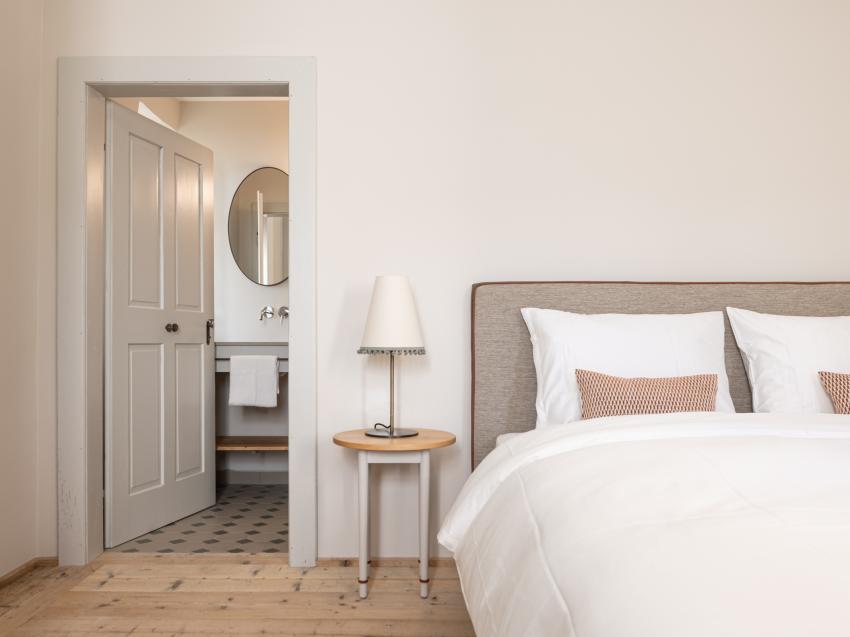 Feel free to do what you want. Follow your own rhythm and enjoy magic moments to the fullest. No staff buzzing around you all day, but plenty of freedom to discover the region, its people, and its cuisine. That's how we imagine a perfect holiday. We turned this vision into reality in St. Josef am See, the most beautiful and quiet place on the western shore of Lago di Caldaro/Kalterer See. We carefully renovated the old parish house from 1790 and created a hideaway where you can simply enjoy your holiday after a quick and uncomplicated online check-in. Without ifs or buts. Without rules. Without time pressure. Step into this place full of history and write your own unforgettable holiday story. Find out what you absolutely can't miss in our digital guest information.
Made for people who want to be free on holiday, too, these two exclusive suites impress with their elegant ambience and great comfort. Wellness area, restaurant, and reception are nowhere to be found. Instead you'll get a whole lot of freedom, a lot of space to relax, and a lot of opportunities to design your holiday according to your wishes. Sightseeing, shopping, discovering nature: In South Tyrol, the world is your oyster. A numeric code or your smart phone are the key to your holiday happiness. A call is all it takes. Get ready for a smart holiday in our Smart Suites. Get ready for a holiday of absolute freedom.
See you soon in South Tyrol.
Josef Donà and Hannes Heidegger
You're in the right place with us if …
… you simply want to be free during your holiday.
… you want to live every day to the fullest – with no rules.
… you love your independence: from self-check-in to self-check-out.
… you want to discover region, people, and cuisine by yourself.
… you're looking for a second home with all mod cons for your holiday.